Teen Girls Self-Esteem
Empowering Teenage Girls and Women
A Healthier Body Image and Esteem
AMAZON eBook
Available Now!
Buy Now! Click Link Below
http://www.amazon.com/Self-Esteem-Teens-Guide-Girls-ebook/dp/B009L4JLMO
SEE ALSO

Emotional Health: The Secret for Freedom from Drama, Trauma, & Pain
AMAZON SOFTCOVER BOOK
Available Now!
Buy Softcover Book Now! Click Link Below
The complete 3 Part softcover of 448 pages provides an owner's manual describing practical methods to release your physical and emotional chronic pain, suffering, and emotional stress.
More on

Teen Girls Self-Esteem:
(Practical tips, exercises,& advice from other teens & female celebrities)
Booster your self-esteem

Feel better about your body

Improve your body image

Improve your relationships

Overcome eating disorders
Parents with Teen Daughters: (chapter 7 written for parents)
Teach your teen to understand her body

Encourage her voice

Help her learn from mistakes

Explain myths of media messages
Women: (Although written for teen girl's, this book has value for healing the little girl inside you who may still feel unloved)
Learn to value yourself

Learn positive self-talk

Feel comfortable in your body

Build you esteem daily
Adolescent Therapists: (Discuss the journal exercises with your client)
Examine the myths of media messages

Change critical thoughts

Develop strengths and uniqueness

Help her connect with her "inner sparkle"
Michael has the unique experience, as a Residential Coach mentoring teenage girls at therapeutic boarding schools for over 10 years. He also created and taught ongoing self-esteem, codependency recovery, and body image groups for teenage girls for over 7 years. In addition, he assisted in emotional growth workshops for parents with troubled teenage daughters for over 8 years.
Teen girls, parents for their daughters, and even women suffering from childhood wounding will find resources and self-help methods for empowerment and reclaiming a healthier body image. Maryanne McKowen – Adolescent Therapist
As women, how do we stand strong against the challenges of media to positive self-esteem? Michael offers practical tools inviting you to choose to appreciate and love your unique self. Robin Jones, Mother of a teen daughter
As the mother of a preteen girl, I know the importance of healthy body image and self-esteem to young, vulnerable women of her age. I am happy that Michael covered these important issues. Priya Shah, Author, From Doormat to Devi
How long will you wait before you build love inside yourself?
Buy eBook Now! Click Link Below
http://www.amazon.com/Self-Esteem-Teens-Guide-Girls-ebook/dp/B009L4JLMO
Leave Reviews on Amazon as well as like and click on tags.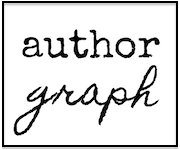 Michael David Lawrience
Holistic Health Practitioner, Self Esteem Coach, Self Help Author & Writer
Blog Site
http://www.emotionalhealthtips.com/
Twitter
Facebook
https://www.facebook.com/michaeldavid.lawrience
Questions about Self-Esteem
(13100)