Michael's Books: Healing Emotional Pain
HEALING EMOTIONAL PAIN/HEALING EMOTIONAL TRAUMA



FREEDOM from DRAMA, TRAUMA, and PAIN
THE SECRET to END SUFFERING and RELEASING PAIN
LEARN HOW to DO THIS for YOURSELF!
Amazon Softcover Available
BUY NOW!

I wrote "Emotional Health: The Secret for Freedom from Drama, Trauma, and Pain" over a period of fifteen years and based it on my life experiences, as well as those of 13 other people  through learning methods of healing emotional pain.
Our health, which includes the emotions, involves finding what works best for us from all the natural healing methods, as well as methods from conventional medicine. The joy of the journey rests on discovery of our own tailor-made program.
I, like many of you,suppressed my emotions for most of my life. I took on the role of the invisible child in my alcoholic family and kept everything inside because I felt unsafe and afraid of my father's violence. Through years of suffering low self-esteem, unrecognized low-grade depression, and unhappy codependent relationships, I gradually discovered my high degree of codependency and the inner child inside me sad, lonely, and buried in agonizing pain.
Appearing unemotional on the outside and protected by layers of energetic armor to numb my feelings for most of my life, you may ask how I would be qualified to write and teach about healing the emotions. Challenged by doubt of my self-worth and continuously swinging back and forth between the two poles of the victim, anger or powerlessness, I emerged from a long journey of forty years learning how to recognize, feel, and express my emotions in a healthy way, as well as healing emotional pain.
ABOUT MICHAEL DAVID LAWRIENCE

I have dedicated my life discovering and healing myself and others emotionally, mentally, and spiritually. Today I assist people as a holistic health practitioner, personal growth writer, a self-esteem coach, and a seminar leader.
As a personal development seminar leader, I have taught professionals as well as nonprofessionals in the United States, Canada, and Brazil. I also have over a decade of experience as a Residential Coach mentoring and teaching teenage girls self-awareness, self-reliance, and self-esteem.
With the book,"Emotional Health: The Secret for Freedom from Drama, Trauma, and Pain", you get an owner's manual describing practical methods to release your physical and emotional chronic pain, suffering, and emotional stress.
Are you ready to release your physical and emotional chronic pain, suffering, and emotional stress?
This book differs from other self help books by giving you the secrets to stop suffering and the most effective way to handle pain.
HEALING EMOTIONAL PAIN
Part 1 - Emotional health tips for healing emotional pain, self-help tips for emotional healing, discover the way of facing your fears, and learn methods to stabilize your mind to decrease suffering.
Part 2 - Codependency recovery tips, energy healing tips to improve your emotional health, learn how to heal emotional trauma, discover inner child healing for yourself, tips to overcome self-sabotage, and stress management tips.
Part 3 - Discover the benefit of making conscious choices; find your path of the heart for emotional well-being. Read how people's unique creative gifts assisted in fulfilling their life purpose. Understand how the global paradigm shift affects you, as well as the signs of spiritual awakening.
Buy softcover Emotional Health a self-help owner's manual with practical methods for the personal transformation of your happiness and success.
BUY NOW! Softcover all 3 Parts
http://www.amazon.com/Emotional-Health-Secret-Freedom-Trauma/dp/0615479170
EBook Formats
eBook Part 1 on Amazon Kindle http://ow.ly/fbrBp
eBook Part 2 on Amazon Kindle http://ow.ly/fbrDI
eBook Part 3 on Amazon Kindle http://ow.ly/fbrFx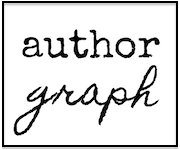 (32787)